Why Should I Buy A Pet First Aid Kit?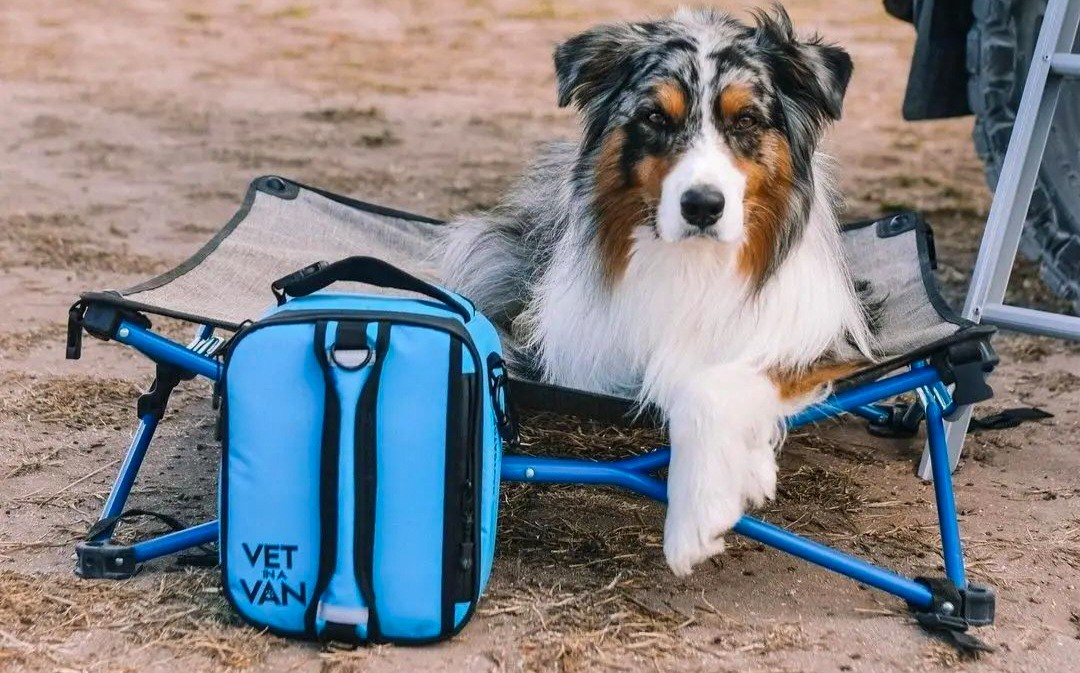 Whether you've just adopted a new puppy, have had a dog in the family for years, or love snuggles of the cat variety, you might have thought about investing in a pet first aid kit. You never know when it may come in handy, for those random accidents at home, playing at the dog park, or when camping or holidaying without a vet nearby. There may even be minor pet health situations which can be managed at home.
What should be included?
If you're putting a pet first aid kit together, then the essentials include:
your pet's vaccination records and a brief description of their health history

your pet's usual medications

pet first aid guide or instructions

tick remover

thermometer

tweezers

scissors

gloves

electrolyte mix

antiseptic solution

saline

bandaging materials

gauze

syringes

ask your vet about antihistamines, pain relief or other items which might come in handy
Why should I buy a pet first aid kit?
If you have a furry family member, there are several reasons why you should consider buying a pet first aid kit:
Emergency situations: Just like humans, dogs and cats can get into unexpected situations that may require immediate medical attention. Having a pet first aid kit on hand can help you provide prompt care to your furry best friend in case of an emergency.

Quick response: In an emergency, time is critical. Having a pet first aid kit readily available can help you respond quickly and efficiently to your pet's medical needs, potentially saving their life. Veterinary telehealth advice can be sought and you'll have the equipment on hand to follow their instructions.

Minor injuries: Dogs are prone to minor injuries such as cuts, scrapes, and bruises. Cats commonly get bitten or scratched in fights, resulting in nasty abscesses. Dogs and cats can easily suffer an upset tummy with a change in their food or water source. With a pet first aid kit, you can quickly attend to these mishaps and prevent them from becoming worse.

Save money: A pet first aid kit can help you manage minor situations at home (or in the car or caravan), providing reassurance and appropriate treatment when a vet visit is not necessary.

Travel: If you like to travel with your dog or cat, having a pet first aid kit can provide peace of mind knowing that you are prepared for any medical emergency that may arise whilst on the road and hours from the closest veterinary hospital. A lot of dogs will develop ear or skin infections when swimming a lot, out in the dusty outback or heading north into the humid tropics. Ticks are an issue in most states and territories. A small injury can be easily managed without the need to pack up camp and trying to find the closest vet.

Expert guidance: A good pet first aid kit usually comes with instructions or a guide to help you know how to use each item in the kit properly, and that can be crucial, especially if you are not familiar with basic first aid procedures. How do you know if that bout of vomiting or diarrhoea is serious or not? There's no point having a pet first aid kit if you don't know how and when to use it!
In summary, a pet first aid kit is a valuable investment that can provide you with the tools and knowledge needed to respond effectively to medical emergencies that may arise with your furry friend whether at home or out and about.
Buy yours now!
Dr Tania has expertly collaborated with Navigator to develop a pet first aid kit, based on common problems that she has seen working with pets all around Australia.
Watch the video to learn more about our Pet First Aid Kit here: Watch now
Get your paws on one here: Vet in a Van x Navigator Pet First Aid Kit